A combination of things got in the way of this post, one of the things being my boyfriend's birthday which I found slightly more important ;) Anyway three days late I am still sticking to it because this blog is going to be my best friend if it kills me! Plus I had this awesome seller on etsy that I found last week for this post!
To start off... let me give you a word of the day for those of you who have never heard of this...
Mandala:
Any of various ritualistic geometric designs symbolic of the universe, used in Hinduism and Buddhism as an aid to meditation.
I choose this definition because it's extremely simple. When it comes to the defining such a thing it can be way more complicated than what dictionary.com simplifies it to.
A mandala is a work of art used mostly for religious purposes and can come in all forms, anything from sand, to string, fiber, or crayon. Most religious groups create large works in sand and when their ceremony is complete blow all of the sand away. Here is a good example.... it is made of sand!
I have made several mandala drawings and have done projects with students based on the idea. I always explain to the students that this is really a project that is for their own enjoyment and it's a lot like the relaxation you get when you scribble. When your relaxed you can meditate and begin to discover your inner self.
So when I came across Jay Mohler on etsy I was taken back by the beauty of his woven Mandalas that he also calls ojo de dios... meaning the eye of god.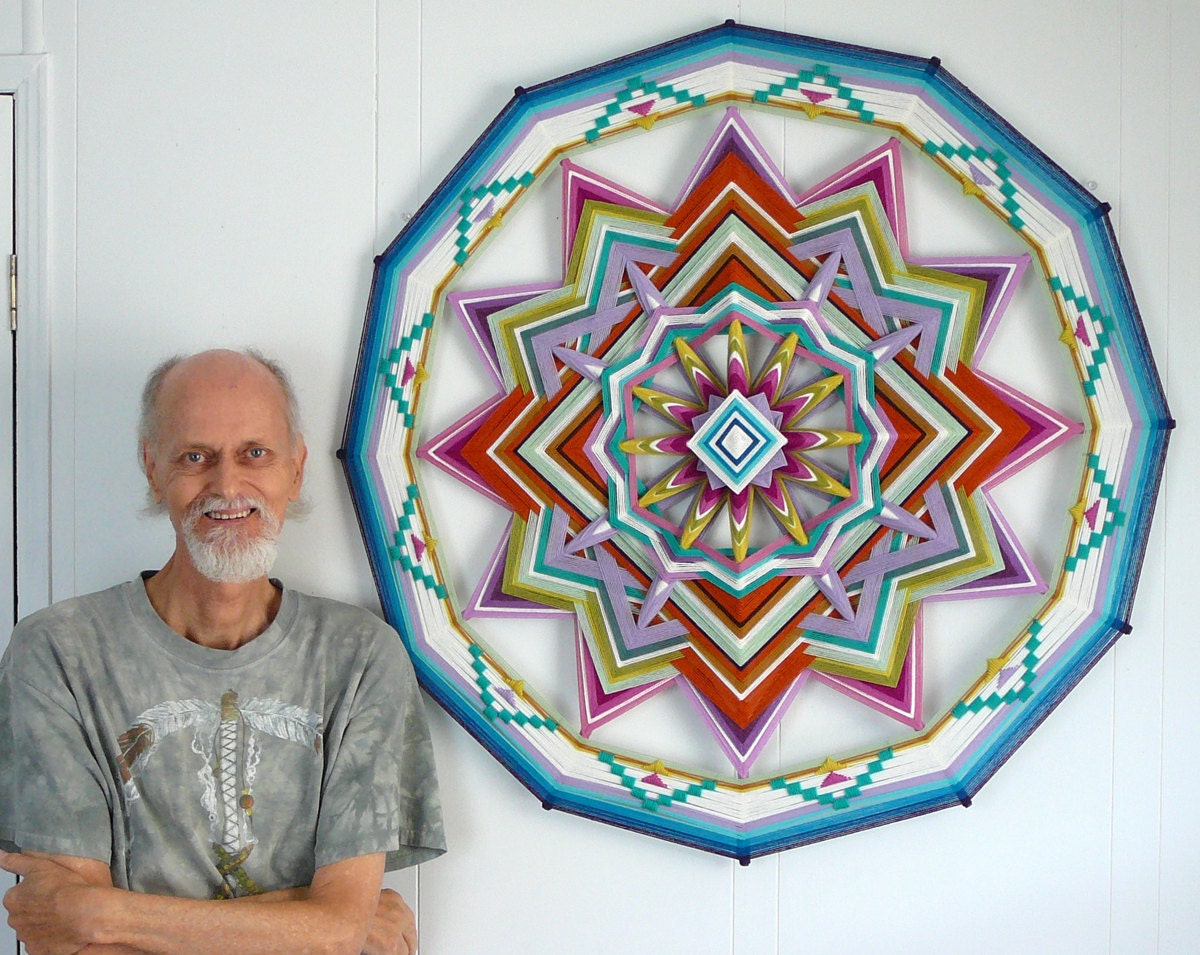 His work uses a series of sticks which intersect in the center and using yarn he weaves beautiful geometric patterns.
Here is a closer detail...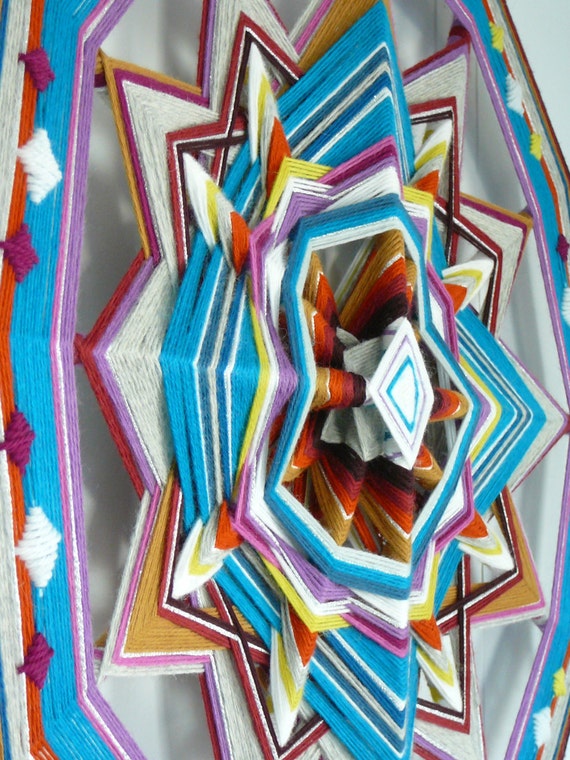 I was totally inspired by his works... the colors, the designs, and just the idea/story behind each one.
He even sells a DIY kit to make one of these beautiful pieces...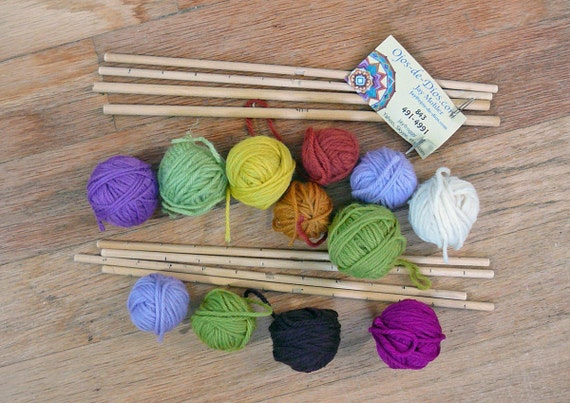 As for the DIY kit... I think that though I love doing things myself there comes a time where you have to sit back and let an expert do their thing and be thankful they are willing to sell such beautiful work.
I can't make everything and sometimes the things I cherish the most are items others have created. Sooo....
my eyes are on this one at the moment and I can't wait till I can purchase and admire it in my apartment!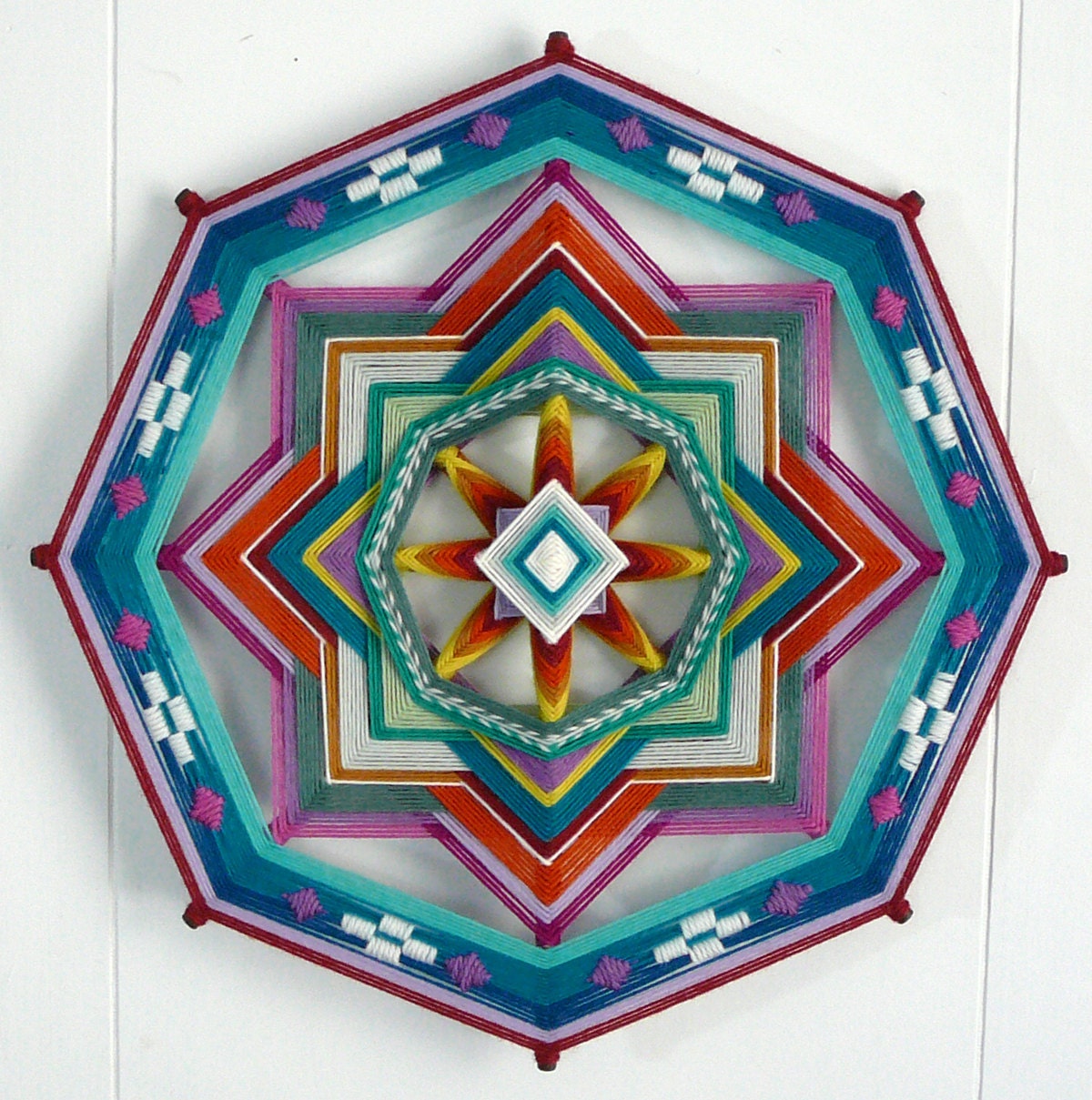 I could go on and on but I really think you should check his shop out for yourself... here...
Jays Mandalas
<3 Little Red Feather