The great thing about etsy is the wide variety of products you can find to personalize and individualize your style. I am always amazed at the things I find and think of how creative people can be in a world full of ideas.
Lately Jewels have been my thing sooo here are some beautiful pieces that you wouldn't find anywhere else! I love them all. Be sure to check out the shops (links will send you right to the shop).
These items are truly inspiring and very neat little works of art!
I often think that when I become rich I will open a little jewelry gallery to show off all these unique treasures!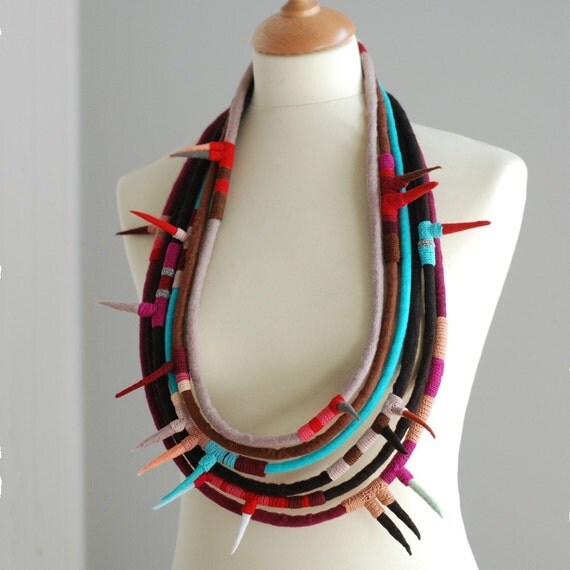 Soft spikes Textile Necklace by kjoo
What piece would you give as a present? To who and why? Which would you keep for yourself?
Don't Forget to follow the Blog! I will be having a giveaway for a one of a kind dream catcher. Only those who follow the blog will be entered!